---
The Pride of Baltimore II is a reproduction of an early 19th century "Baltimore Clipper", a topsail schooner with heavily raked masts. It is, however, modified with modern safety features.

In July, 2008 I sailed with my son Rick on the Pride of Baltimore II from Alpena, Michigan to Chicago, Illinois. The photographs below were taken on that voyage.

For more information on Pride of Baltimore II:


The

Pride of Baltimore II

at Alpena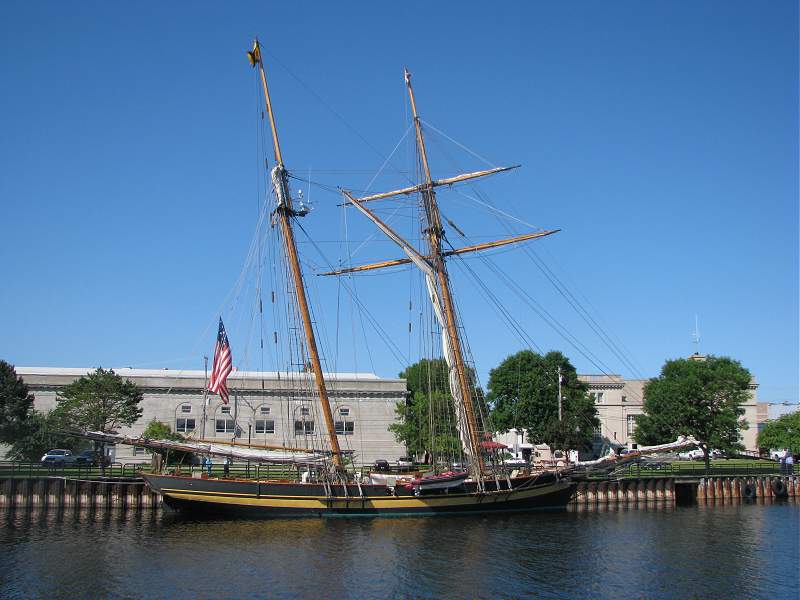 The main salon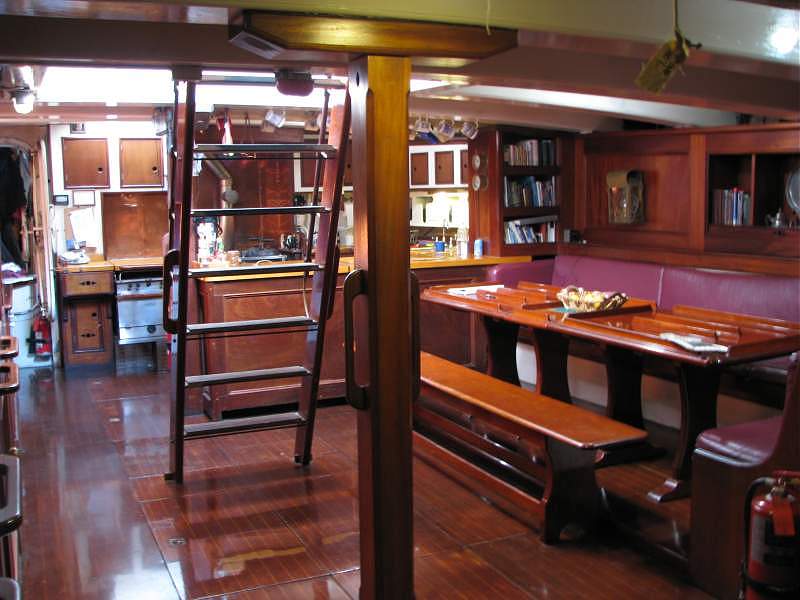 Loading a 4 pdr cannon for a salute on returning from day sail Sunday July 6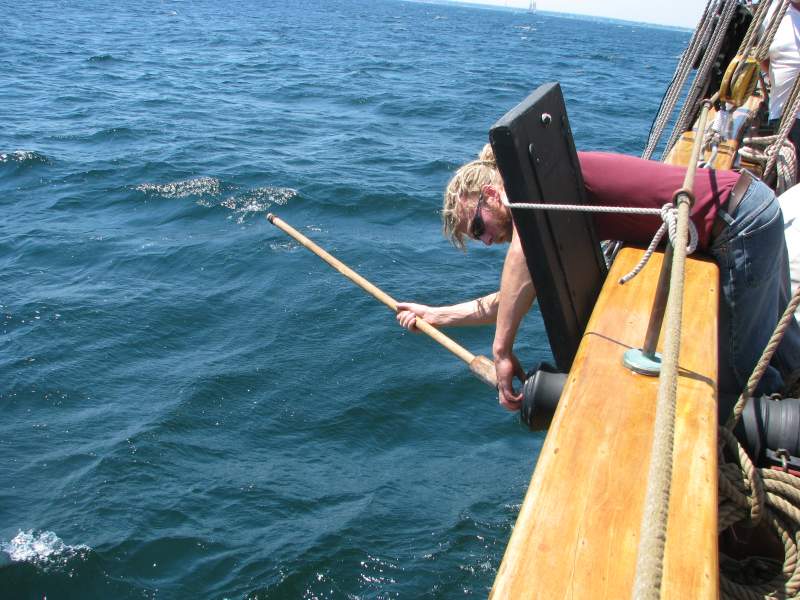 Firing the salute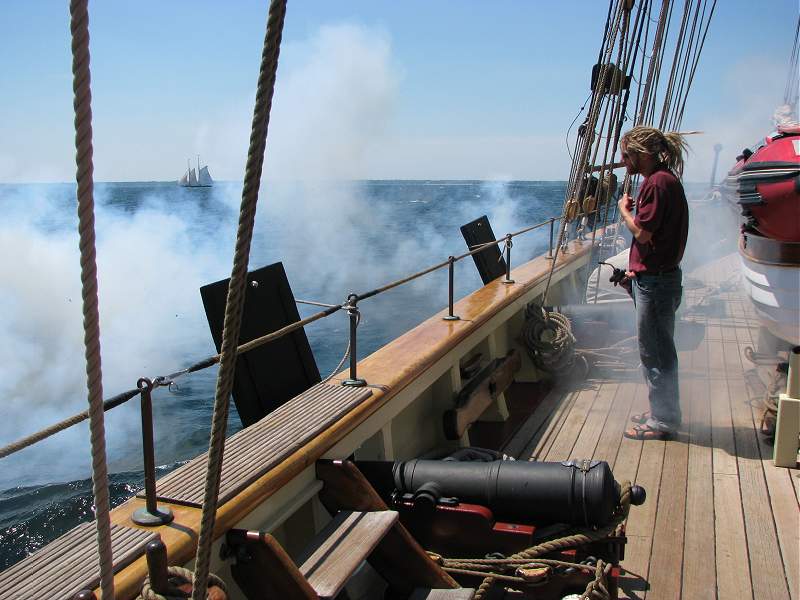 On July 8th the soggy skies dripped down all day from murk sunset to foul sunrise. This is Mackinac Island seen through the haze with the Grand Hotel at the center of frame.
On the port tack at sunset. Obviously heeling a bit. The drum in the foreground is, no doubt, a leftover WWII depth charge kept for use against Japanese submarines.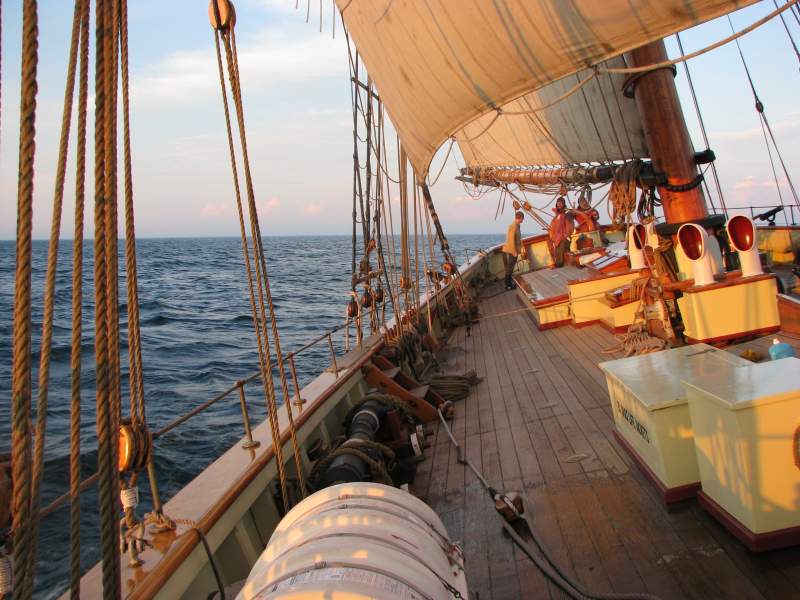 Second mate (the ship's navigator) on the right and other members of First Watch.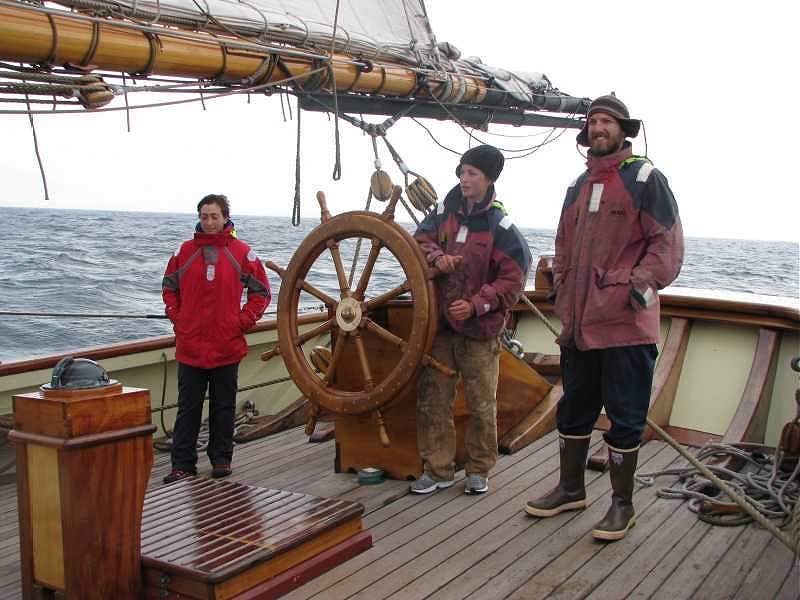 Rick at the helm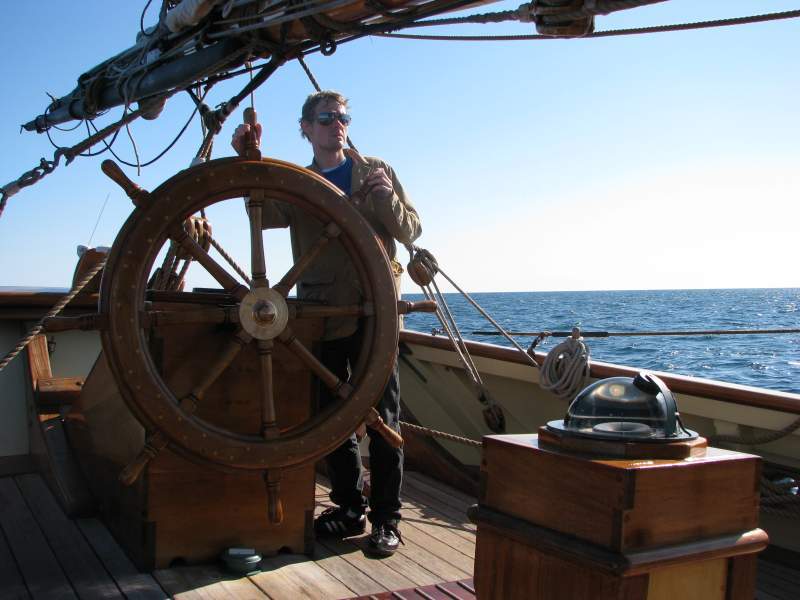 The compass. The thing abaft the compass is the lazarette hatch.
Churning along.
Bowsprit with fore staysail (foreground) and jib set on port tack.
Chuck at the helm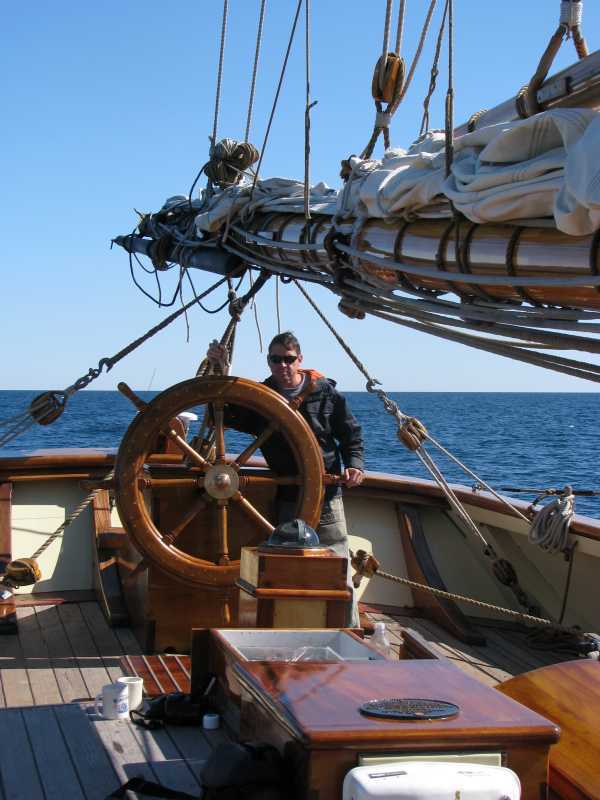 It would be easy to hang yourself on this ship.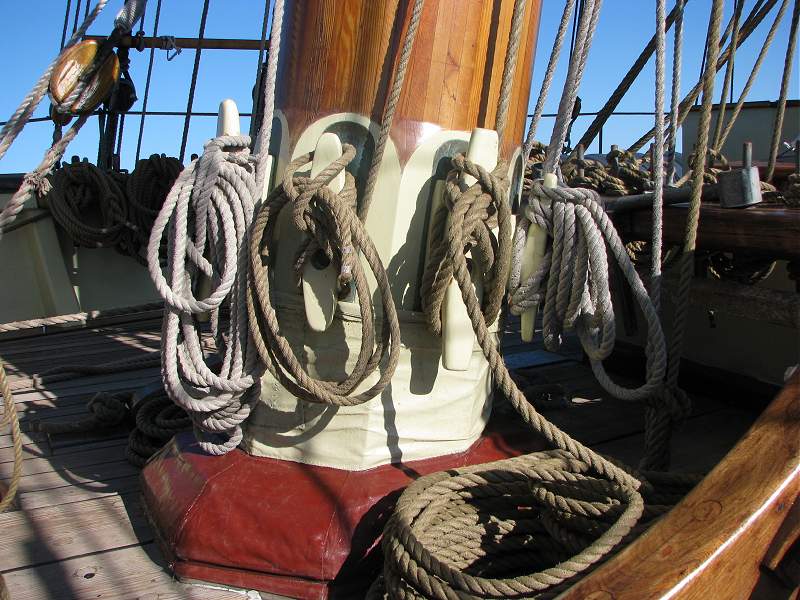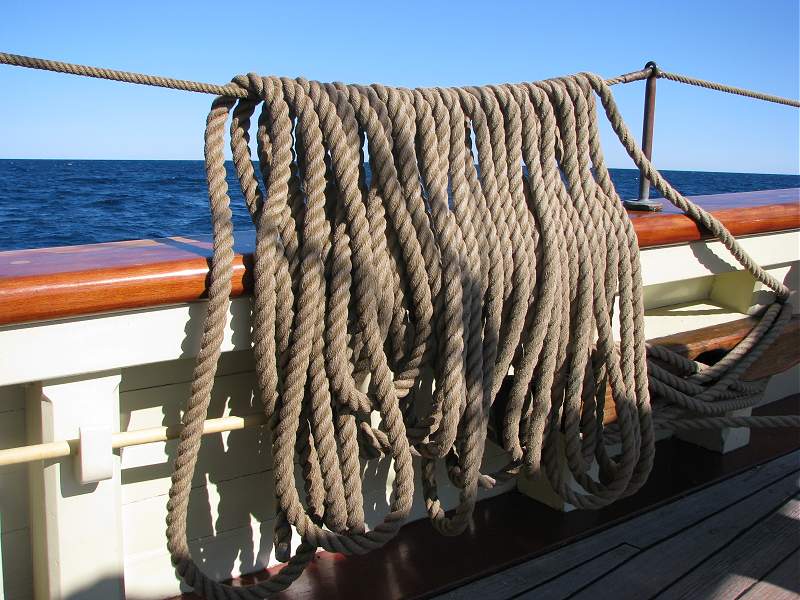 And now for the best part -- an exclusive tour of
The Bilges of the Pride of Baltimore
The forepeak bilge. This was my favorite. Really a very nice bilge.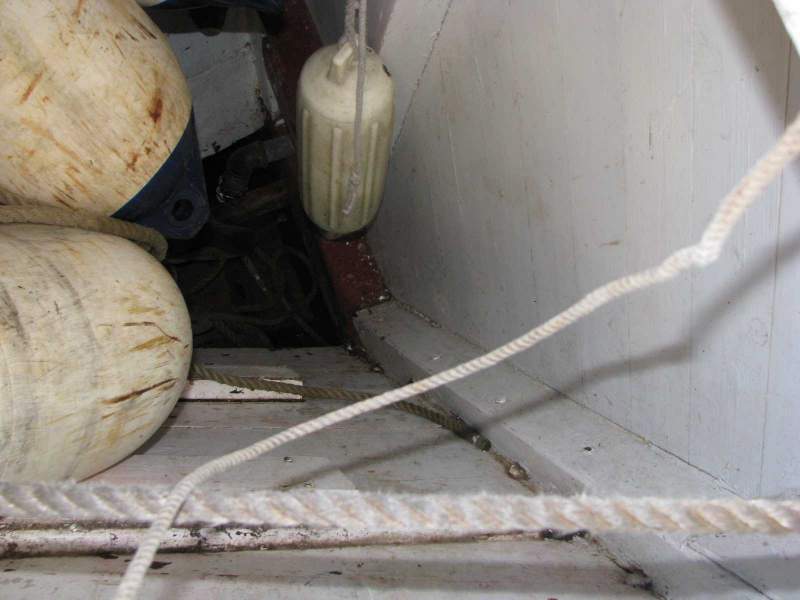 The Foc'sl Bilge.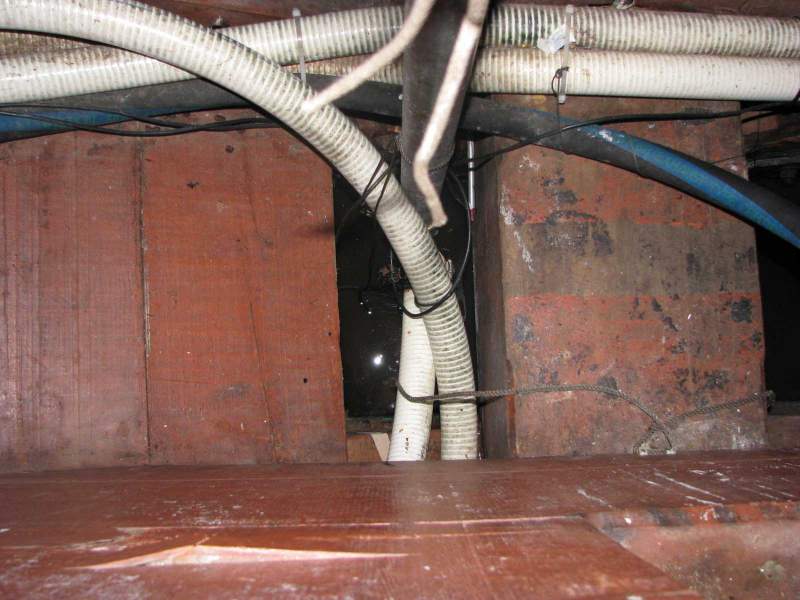 The main salon bilge. This too is a very fine bilge indeed.
The engine room bilge.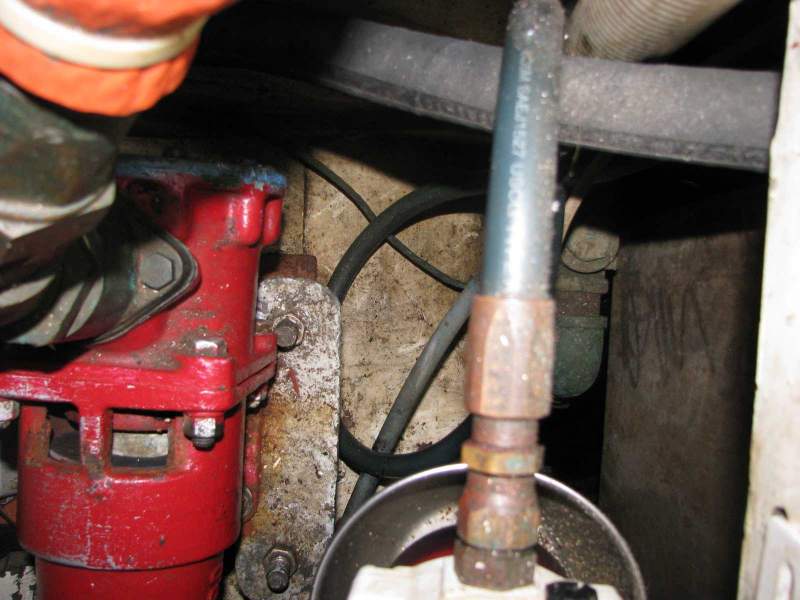 The aft cabin bilge.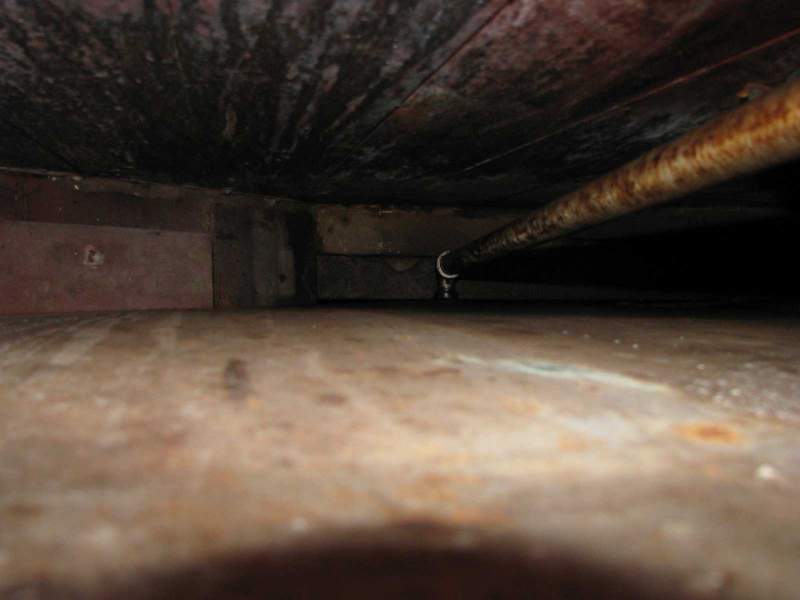 And finally, the lazarette bilge, which is pretty hard to see in this photo. It sort of hides its light under a bushel.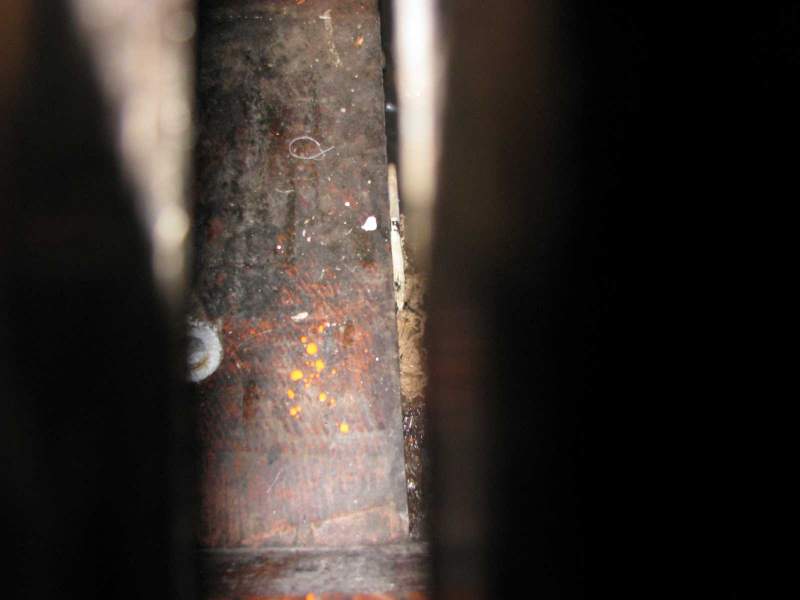 Preparing to take in the jib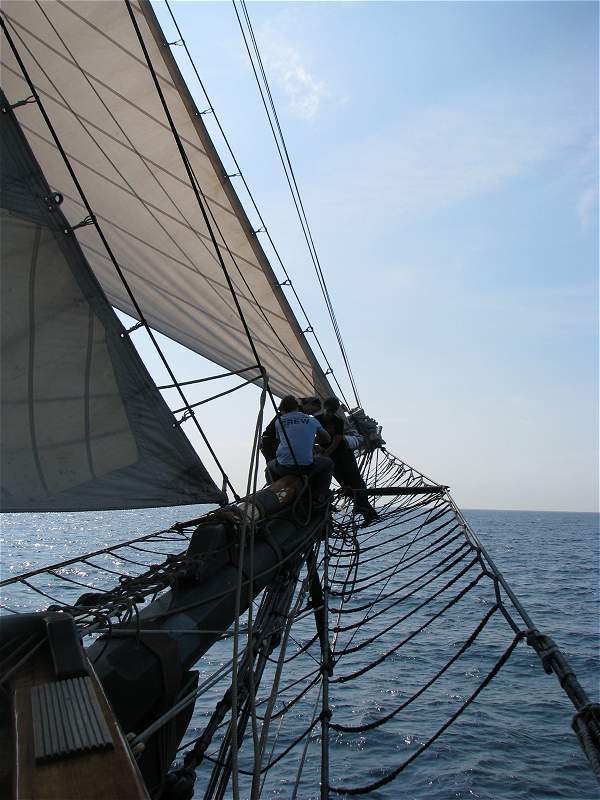 When under way, the cannon are secured to avoid the dreaded "loose cannon".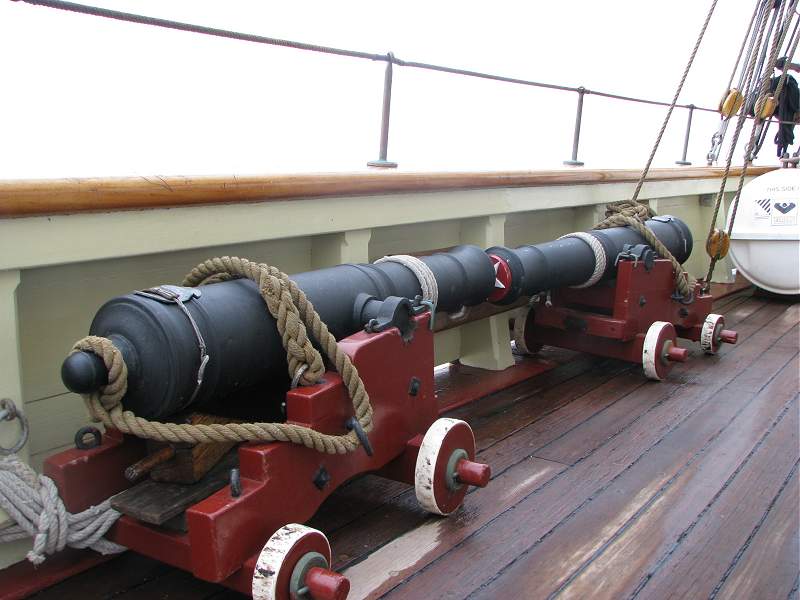 Looking up the foremast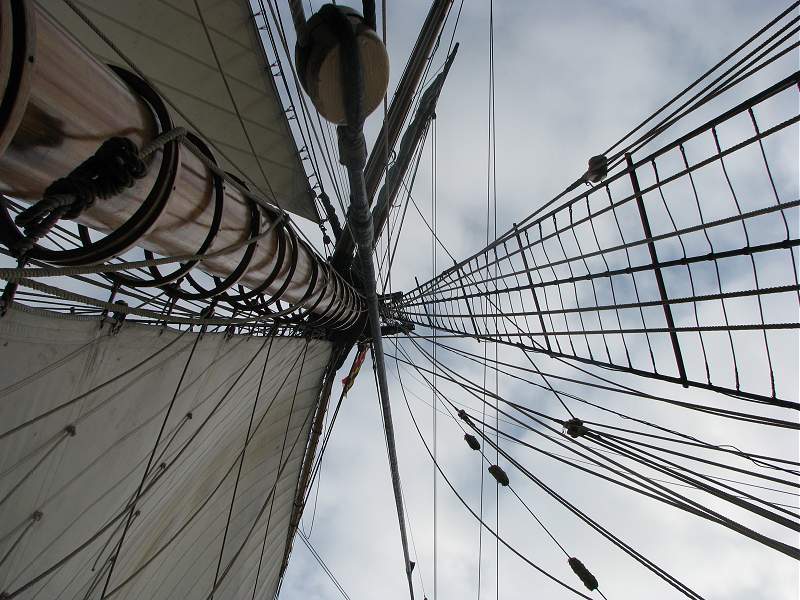 Waves. I would say these are at least thirty or forty feet.